Minibits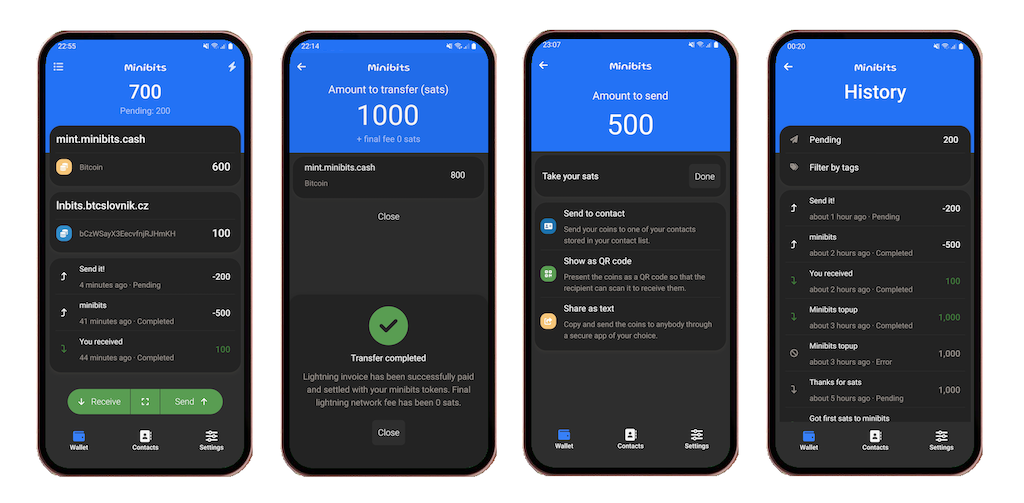 Minibits is an eCash wallet with a focus on performance and usability. Cash is issued by mints and backed by Bitcoin via the Cashu protocol and Lightning Network.
Minibits is now available in open beta testing on Google Play!
Add your email and get an invite to the closed testing of early Android releases. Please do not submit emails hosted by privacy oriented providers - Google Play console does not accept them. Use application APK from our Github instead.
Privacy policy | This site does not bother you with cookies.